---
Some posts on this site contain affiliate links, meaning if you book or buy something through one of these links, I may earn a small commission (at no extra cost to you!). You can read my full disclosure policy here.
---
Jet lag is the worst.
Right now I'm in the middle of my transitionary period. Not quite in Japan time, not quite in Pacific time either. Maybe somewhere in the middle of the Pacific Ocean or perhaps on Central European time. I was so ready to go to sleep when my friends in Europe were heading to bed. Maybe that's a sign I need to go back to Europe ASAP?
The thing about jet lag is when it's done and over with, you don't remember how terrible it is. You don't remember the sleepless nights and sleepy (re: crabby) days. All you remember is the fun and adventures from your travels.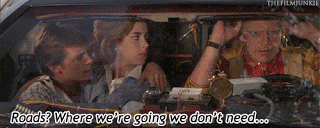 But when you're right in the middle of it, it's the WORST THING EVER. And you've subjected yourself to you entirely of your free will. And yes I'm fully aware that this is a first world problem and I should quit complaining.
I'm one of those people who needs a solid 7 hours of sleep. And occasionally naps (actually naps are my jam. I'm a master napper). Really I'm no better than a kid in kindergarten (they still do naptime right?). And when I don't get my sleep, I turn into this mess of a person. I get overly dramatic, prissy and all in all a terrible person to be around (can you tell yet?).
So to make myself feel better in the middle of the night (yes it's 2 AM here and I'm wide awake), I've put together this rant on the stages of jetlag. Please don't take it seriously. If you do want to take something seriously, read this post I previously wrote about jet lag.
The Plane Ride
Can you sleep on planes? Because I sure can't! The noise. The stale air. The too hot, too cold conundrum. Not to mention it's just not comfortable at all. Even with a neck pillow. Even without a neck pillow. All in all it's just miserable. I toss and turn as much as humanly possible in that tiny airplane seat before I ultimately fall asleep head tilted back, mouth wide open from exhaustion. It's not a pretty sight.
It'll be a couple minutes of blissful rest before that kink in my neck wakes me up or someone hits me as they walk by (I like aisle seats). Rinse and repeat until the lights come on and I just give up entirely.
The Arrival
You're so tired, you're essentially running on adrenaline. Time moves, but not normally. Sometimes it's too fast. Sometimes way too slow.
On autopilot you go through the task of getting your baggage, going through customs, talking to immigration. Really, you shouldn't be responsible for the things you say or do in this over tired state.
Japan was horrendous for this. In my sleep deprived haze, all I remember was standing in line after line, filling in form after form. I messed up my immigration form 3 times because I couldn't read instructions properly (no my family name is NOT Adelina and last I checked, I wasn't born in 2015). The attendant at the station probably thought I was an idiot.
Coming home was a little easier. There's familiarity and no need to actually talk to anyone. Hurray for computers and automated custom systems for Canadians. This is the best way for those overtired folks.
The Cloud of Haze
Congrats! You've made it out of the airport. The next challenge is to ignore every fiber of your being screaming at you to sleep and not sleep until it's "sleep" time in your new time zone. Welcome to the cloud of haze.
I don't know about you, but when I'm at this stage everything moves hilariously slowly. Sounds slow though, thought processes take forever. Don't even think about making decisions. It's like you're watching life pass you by on the TV, except you're actually living it. I liken it to the feeling of being hungover and having a flu at the same time.
Blissful sleep (or is it?)
Sleep! You can finally sleep! And it's amazing! Until you wake up in the middle of the night wide awake, twiddling thumbs.
Occasionally, you're able to blissfully sleep through the whole night. It's a miracle! This happened to me the first night I was home and I was so surprised. And yet, when you wake up the next morning, things still feel hazy. However, for some of you, you wake up feeling 100%. Jerks. Way to rub it in (okay you're not jerks and I'm just jealous). Me the whole day:
I get a terrible physical reaction to over tiredness and jetlag. One that I don't really hear other people talk about. First it starts with a headache when then sometimes turns into a migraine. Then the world starts spinning and spinning. The pain from the headache and the constant spinning of the world causes me to feel nauseated. All in all, it's terrible.
Sleepness nights
As you slowly adjust, you still wake up at odd hours of the night. You're able to go to bed at the proper hour, but you wake up just hours later completely awake. In the mornings you force yourself out of bed and to work.
But then over time, the constant tiredness goes away. You don't wake up at odd hours of the night. You're able to sleep through the night. Before you know it, jet lag is but a distant memory and you're ready for your next adventure.
What is the jet lag experience for you? Are you one of those people that switch time zones effortlessly (jealous!) or like me and take forever to adjust?
P.S. Aren't GIFs awesome?
If you're new to Pack Me To, welcome!
Stay on top of my travel and food adventures on Facebook, Twitter , Instagram and Snapchat (packmeto)